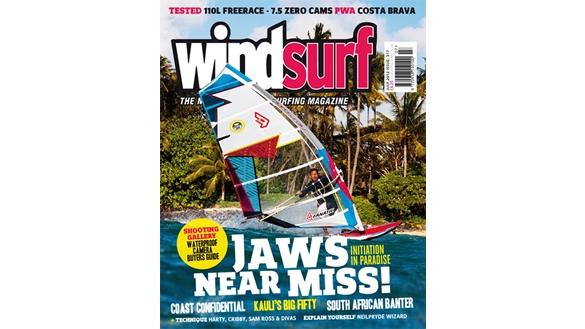 Official Announcement | Windsurfer International and Windsurf Magazine
Thursday 12th July, 2012 - 10:25am
Some exciting news. Windsurfer International will cease production as Publisher Brian McDowell joins Windsurf Magazine in a deal to become Editor and lead a new digital project for the largest English language title in the sport.
Here's the official PR below. We'd like to say a special and huge thanks to all the readers, advertising supporters and awesome contributors to the magazine and Beach Telegraph over the past 4 years. Without your backing there would've been no progress to this point. There will now be a wider range of content and upcoming digital formats available under the Windsurf masthead from a much bigger team - you're all in for a massive treat!
You can follow all the latest news by liking the
Windsurf Magazine Facebook Page
and
Twitter Stream
PRESS RELEASE
Kidlington, UK 12th July 2012
NEW EDITOR - WINDSURF MAGAZINE TO GO GLOBAL
For Immediate Release


Windsurf, the UK's Number 1 Windsurfing Magazine and highest-circulation English language title in the sport is pleased to announce that Brian McDowell will become Editor, kicking-off with the August 2012 Edition.
Brian joins us from leading global digital publication Windsurfer International (WI) and will lead Britain's premier windsurfing print title through a digital transformation and develop the audience of both online and print versions to an even wider global readership. As of now WI will cease to publish and, once complete, the world's most exciting digital resource for windsurfers will appear at Windsurf.co.uk
Windsurf's Publisher Mark Kasprowicz of Arcwind explained that
'Brian's bringing a strong background from nearly 30 years in the sport along with proven Editorial skills. Through his experience in developing digital content and leadership in online windsurfing news, he's also at the cutting-edge of all the latest developments and trends that our readers will want to know about and experience.'
Lifelong sailor and magazine contributor McDowell, a former Pro Tour Judge, Marketing Manager at brands such as Gaastra Sails and Animal and previous PWA World Tour Press and Media Officer commented,
'I can't wait to get going on this exciting new chapter. I've spent 3 years developing a digital platform for WI and now the opportunity to go even further and work alongside the crew at Windsurf is un-missable.'


According to McDowell, who brings an audience of over 180,000 Absolute Unique Readers from 185+countries making more than 2.5 Million pageviews annually, the partnership will bring significant benefits to readers and advertisers alike. '
What you'll see from us now is a high-quality, must-have offering for all windsurfers around the globe with a range of formats and content that will make everyone a better and more motivated sailor. Apart from the challenge of running print and digital products in tandem, I'm over-the-moon to be part of a bigger and more diverse team and especially happy to be reunited with my 'ol PWA Press Staff buddy John Carter - undeniably the best Photo Journalist in the business. It's a massive honour. There's a wealth of solid regulars and columnists and a strong history to continue – and I'm grateful to all the past names that have set the bar high and paved the way for me to take over the chair.'


About Windsurf:

Windsurf is published 10-times annually (
Monthly March–October, Nov/Dec and Jan/Feb
) with worldwide subscriptions available at:
arcwindsubs@warnersgroup.co.uk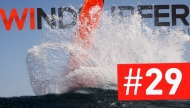 Issue 29 - Read it Now!